Hosting webinars… the easy way!
OGI Webinar
Online meetings & video conferencing dramatically improve team efficiency. Whether it's for sales meetings, team meetings or general collaboration, OGIWebinar will help you achieve better collaboration
OGIWebinar is a full-featured online meeting and presentation service for professionals of all experience levels. Implementing cutting-edge technology, allows customers to present online using video, PowerPoint slides and more, without the need to download and install additional software or hardware.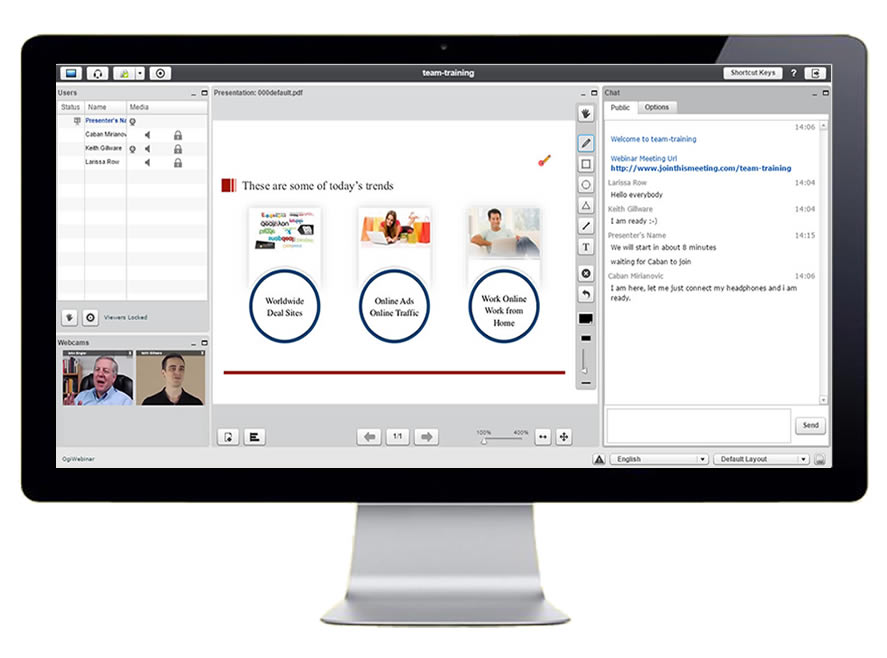 An easy and reliable webinar room
for all your meetings
with no client installations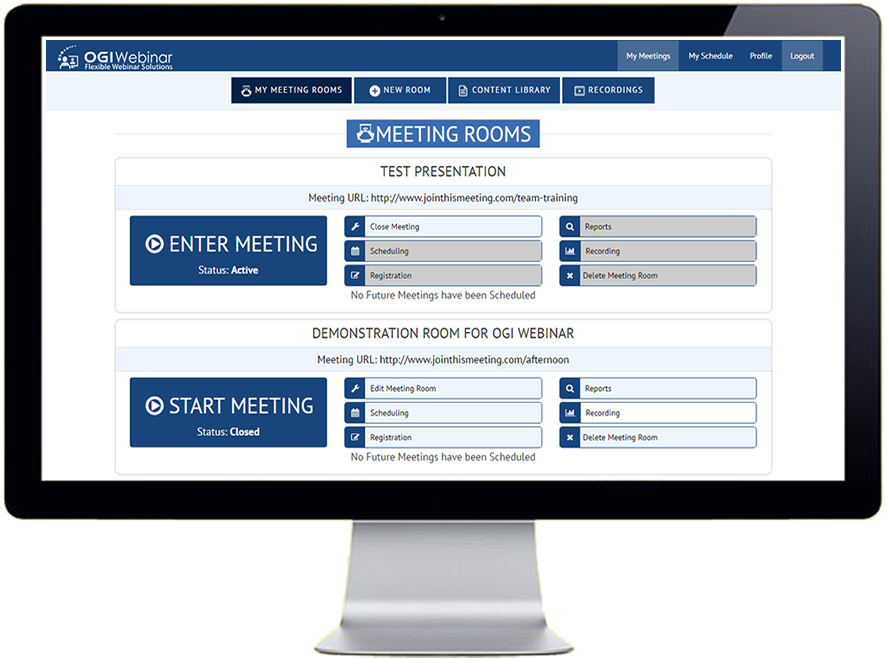 Launch Webinars in under a minute
Through the dashboard you can configure your meeting room
OGIWebinar has a very simple dashboard that is designed in order to help you get things done quickly and easily! everything you need for hosting a webinar is there.
No Downloads Required
Cross Platform Compatible
No Sound Delays